Welcome to St Leonard's Church, Sandridge, the parish church to Jersey Farm and Sandridge.
Sunday services are back in church!
We are pleased to announce that the Rev'd Wendy Sellers Assistant Curate of the Hertford Team Ministry has been appointed Vicar St Leonards, Sandridge in the Deanery of Wheathampstead
Wendy will be licensed in St Leonards, Sandridge on 19th July 2021 at 7:30pm.
The service will be available to live stream by clicking on the link below:
www.truecapturemedia.co.uk/19072021
The password is: Password: 6nb7ju7b2f
Please remember Wendy, and her husband Dale and their family, in your prayers as they prepare for their move.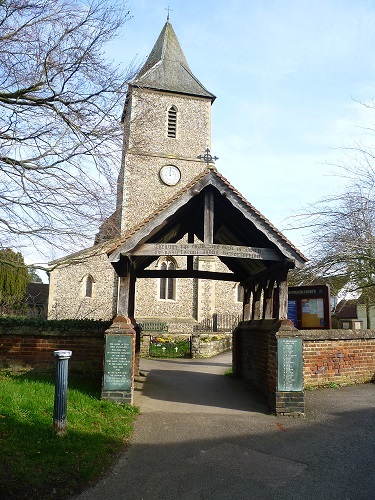 Facebook page @StLeonard'sChurchSandridge or on Twitter @StLeonards2016
This month's Parish Magazine is available in digital format only, request a copy from Christine Nutton christine@nutton.org.uk